This is a great place to start your search for information.

Search engines are a fine place to start a search of the Internet, but often the results are unsatisfactory. Besides, the Internet isn't the only place to find information. Our library has gathered together some great resources for you to use to find the information you need.
HelpNow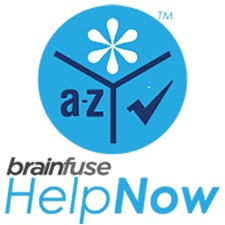 Brainfuse HelpNow is an all-in-one resource of tutoring services designed for a wide range of academic needs
Brainfuse
Brainfuse's JobNow & VetNow features live online assistance, resume lab help, and wide range of academic tools.